Design, style, innovation
Alfatherm is an Italian company and an European leader in the production of thermoplastic films used in a wide range of applications such as surface decoration for furniture and interior design, visual communications and sleeves.
Since 1963 – Alfatherm is a leading international producer of PVC films

R&D – Constant innovation and attention to the market new trends

Sustainability – Alfatherm continuously confirms its commitment toward the environment
The constant drive for innovation has made of Alfatherm a world leader in the surface decoration industry. The company is a reference point for the world's leading manufacturers of decorative panels, thanks to its super-matt surfaces highly resistant to scratches and stains, and to its exclusive embossed-in-register technology which allows to produce decorated surfaces hardly distinguishable from real wood.
Alfatherm is a leading company in the production of polymeric foils specific for the furniture industry and the interior design
Our brands
Design, style, innovation. These are the key elements that characterise Alfatherm's philosophy in the development of innovative products for furniture and interior design, in line with current trends. Alfatherm is strongly committed to continuing offering its customers a greater choice of products, and the chance for them to create their own individual style to reflect their personalities.
Sustainability
Alfatherm's commitment to sustainable development is demonstrated by constant and major investments to reduce impact of productions and by coherent choices in terms of environmental compatibility of products, technologies and production methods.
Alfatherm is a member of VinylPlus®, the Voluntary Commitment of the European PVC industry (PVC resin and additives producers and converters) aimed at addressing the challenges of sustainable development. This improving products and production processes, investing in technologies, minimizing emissions and wastes and boosting PVC collection and recycling schemes.
Alfatherm is also member of the PVC Forum Italia, the association of the Italian PVC value chain aimed at ensuring final users and consumers the products' quality and the sustainability of productions and substances used.
In order to meet the demand of a market increasingly sensitive to health and environment, and anticipating the REACH Regulation, Alfatherm have adopted phthalates-free formulations for all its products dedicated to the stationery market, launching a new product line called ECO.
In 2018 Alfatherm launched the Futura line, new surfaces made of recycled materials. The first product of the line launched on the market is SERICA Futura (internal page link), made of 100% recycled polymer PET from bottles and coming from qualified and traceable suppliers.
Memberships: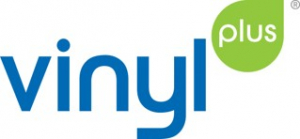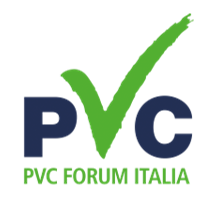 Constant commitment for environment protection
Thinking about the future
In the last years a strong technological development granted the company to face new market challenges constantly requiring novelties, such as new designs, new surfaces, new colours.