Thermoplastic films and foils for furniture and interior design
Alfatherm is a leading company in the production of polymeric foils specific for the furniture industry and the interior design.Its excellent positioning in this sector is mainly due to the quality of its products, the accuracy of service to its customers, both in domestic and in international markets; thanks to its wide sales network and the continuous engagement in the development of new products reflecting current designs trends and demands. In the last years a strong technological development granted the company to face new market challenges constantly requiring novelties, such as new designs, new surfaces, new colours.
Download
Silky finish for furniture and interior design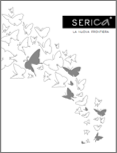 SERICA by Alfatherm is the warm, captivating and silky finish that gives surfaces a real WOW effect both to the touch and to the eye. Extremely robust, incorporating anti-scratch and anti-fingerprint technology, SERICA is designed to cover all types of furnishings in homes, offices and stores and is an excellent choice for exhibition contractors and specialised projects. Compared to other similar materials, SERICA sets new standards for the sector, for example with its giant leap forward in super matte technology, which up until now has been focused purely on solid colours.
The SERICA surfaces are available in a number of solid colours as well in a variety of heartwood and sapwood tones, which allow combinations with no limits to creative imagination. Because of the thermo formability of its polymeric foils, SERICA offers greater freedom of design, both in terms of surfaces (colour and printed decoration) and in a three-dimensional sense.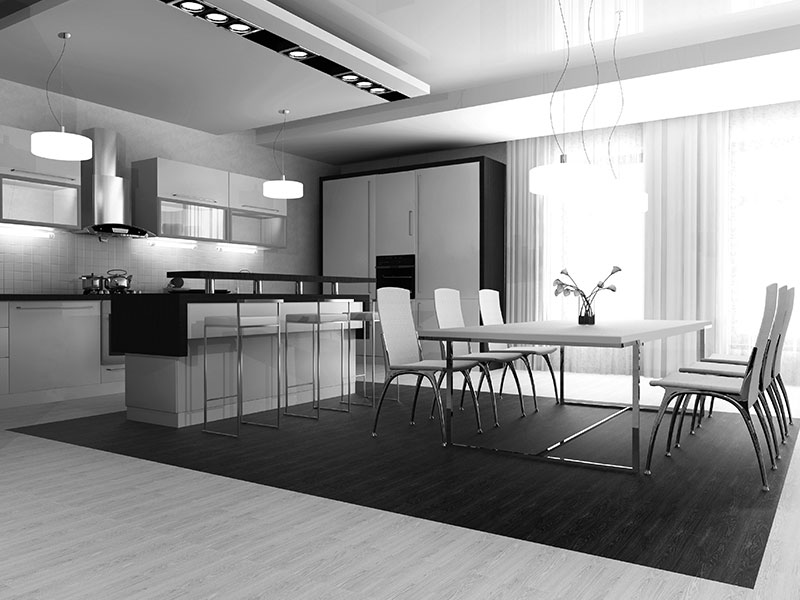 According to one of the leading European manufacturers of furniture frontals SERICA is "the best performing super matte finish today on the market".
Thanks to the Alfatherms' exclusive and innovative EIR (embossed-in-register) technology, SERICA surfaces are also available in 3D foils in a wide range of new wood grain embossing colours and designs. A pioneer of this technological breakthrough, Alfatherm boasts more than five years of experience in developing exclusive décors.
SERICA 3D foils are used to produce kitchen doors and drawer fronts, bathroom furniture, bedroom doors, living room furniture and even passage doors.
In case of micro-scratches occur, SERICA can be easily repaired. It is sufficient to use a simple iron or a hairdryer to renovate the surface with thermal healing.
Silky touch – luxurious appearance and warm and wax like feel when touching the foil
Super matte effect – the new frontier of the lacquering technology for a WOW factor
Anti-fingerprint – no more fingerprints on the surface for an improved aesthetics and sensation of clean
High Scratch Resistance – extremely robust surface finish incorporating anti-scratch technology
Easy repair – thermal healing of micro scratches with a simple iron
 Extremely flexible – thermoformable (3D membrane pressing), 2D flat lamination and profile wrapping for 5-piece doors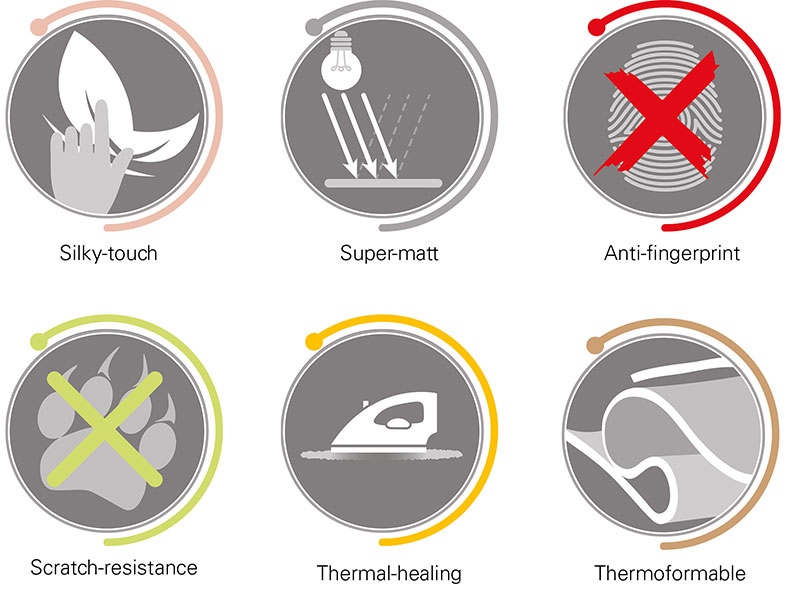 [/fusion_button]
Embossed-in-register – EIR foils for furniture and interior design
It all began back in Varese in 2013 when Alfatherm's design and development team turned its attention to developing EIR thermoplastic surfaces (EIR – Embossed-In-Register technology). Thanks to the collaboration with decorative paper printers who were developing this synchronization process, the first 3D sheets were produced.
The success achieved on the market has therefore led the company to exhibit these innovative products at the main international fairs in Europe and North America.
A further turning point was achieved in 2015, when an exclusive collaboration with the European company Egger saw the introduction of "Tortona Oak" in three colours, leading this big printing company to declare that this was the most realistic thermoplastic foil they had ever seen. Since then, Alfatherm has consolidated its collaboration with leading international companies such as Lamigraf, Tafisa, Uniboard and Shattedecor to bring new textures and colours to the market.
In 2017 the company celebrated the first million linear meters produced with EIR technology.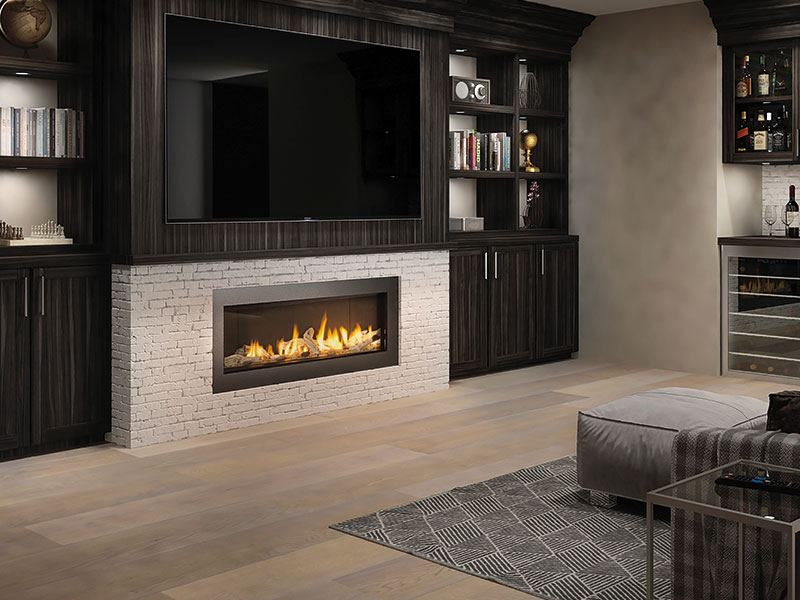 Thermoplastic films and foils for furniture
The DECO line is characterised by a wide range of 2D and 3D colours and finish designs.
The "membrane press technology", which is typical of 3D foils offer advantageous characteristics such as freedom to design, both in terms of surfaces (colour, printed decoration and finish) and in three-dimensional sense (thanks to the thermo formability of its polymeric foils), beyond that it is easy to use by keeping its technical – aesthetical characteristics in time.
3D foils are always more often used to produce kitchen fronts, bath furniture, bedroom, dining rooms and thanks to new technological developments passage doors as well.
3D foils are also available in our STOCK "EXPRESS PROGRAMME" with more than 100 references.
Features:
Opaco   Velluto   Solida   Lignum   Imagina    Imagina Arauco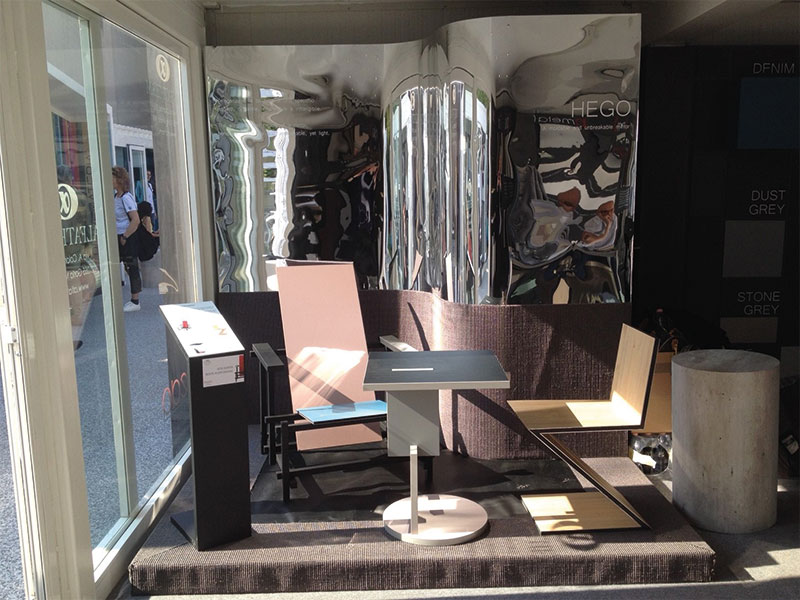 SOLIDA
3D and 2D Solid Colour foils do combine a numerous range of superficial finishes and colour range: to respond to both technical and aesthetical needs of our customers.
These foils are especially studied for flat and post-forming applications, with a high impact resistance, specific for the production technology.
SOLIDA OPACO
Product with a smooth super matt finish giving a paint effect surface. It is possible to produce different colours and gloss levels on the surface-can be twinned to great effect with wood grain foils.
SOLIDA VELLUTO
Product with a lightly embossed finish giving a matt paint effect surface. It is possible to produce different colours and gloss levels on the surface-can be twinned to great effect with wood grain foils.
MATERIA
This line of products is decorated with a material effect with different surface finishes from smooth to textured to meet the different tactile and aesthetic requirements that characterise modern design trends.
The product, characterised by high scratch resistance, is available in a wide range of traditional and trendy colours with the possibility to customize the degree of opacity.
LIGNUM
Line of products also decorated with wood effect, characterised by high gloss, colour depth and excellent surface resistance.
LASER
Metallic / Pearlescent foils represent a product range with metallic or pearlescent effect, ideal to be combined with modern elements more traditional furniture.
The product is available in a wide colour range both traditional and fashionable and it is possible to carry out tailor made gloss grades.
Thermoplastic laminates for the world of architecture and design
AECORE is the unique and innovative thermoplastic laminate specially designed for the world of architecture and design, that combines aesthetics and functionality with the respect for the environment.
A unique and distinctive characteristic of AECORE on the market, is its extreme versatility. Available in a very wide range of surfaces, designs and colors, AECORE is fully customizable according to the project, this thanks also to improvements to innovative techniques such as the OLED 3D printing or the embossed-in-register technology, which enhances the wood effect.
Ideal for covering any internal or external surface at home, in offices or stores, AECORE resists moisture and heat. And thanks to the possibility of bactericidal surfaces, it is also suitable for healthcare structures.
AECORE represents a captivating alternative in the field of decorative surfaces, offering new and unique possibilities:
 Flexible, with an exceptional post-forming grade
Solid color throughout the core
 Not sensitive to humidity, it can also be dipped in water
 Resistant to fire
Bactericidal, its surface is also suitable for healthcare environments
Solid, it has a high dimensional stability and it resists to scratches and wear
Aesthetic, with a wide range of colors, designs and decorations
Exclusive embossed-in-register (EIR) technique on wood grains that gives a realistic visual effect
Customizable, thanks to the OLED 3D technique, for strong visual and emotional impact coatings
Anti-fingerprint surface, soft-touch effect.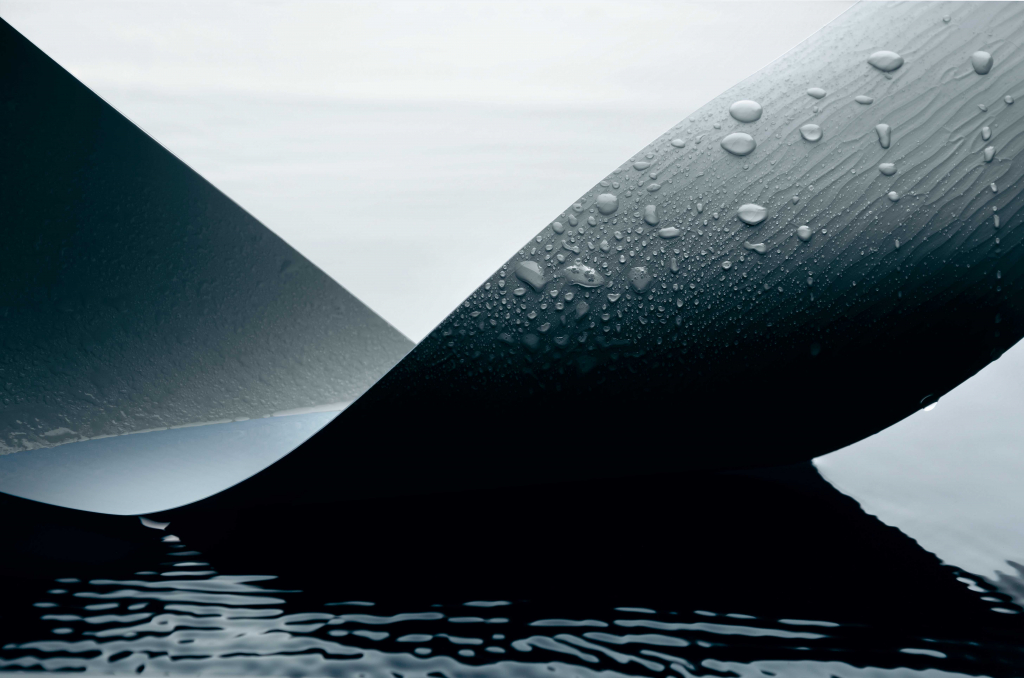 In 2017, AECORE was selected for the ADI Design Index 2017, the prestigious publication that collects the candidates for the ADI 2018 Compasso d'Oro International Award and the National Prize for Innovation, sponsored by the Presidency of the Republic.
And in 2018, AECORE awarded the Design Management Award by GrandesignEtico 'for the research of an innovative laminate capable of providing new and original performance, identifying at the same time new market areas and for having been able to merge technical research with an environmentally ethical behaviour'.
LVT – Luxury Vinyl Tyles
The world of flooring is experiencing a major revolution with the more and more important affirmation of the vinyl flooring solution (LVT – Luxury Vinyl Tyles).
A fundamental element of these products is the esthetical appearance of the final print, that using high-definition printing technology, must ensure the colours to be as natural as possible.
Alfatherm, following his vocation as a company dedicated to innovation and to environmental issues, has developed a film completely free of plasticisers and characterised by a smooth and uniform surface finish that is particularly suitable to be printed with the technology used for vinyl flooring.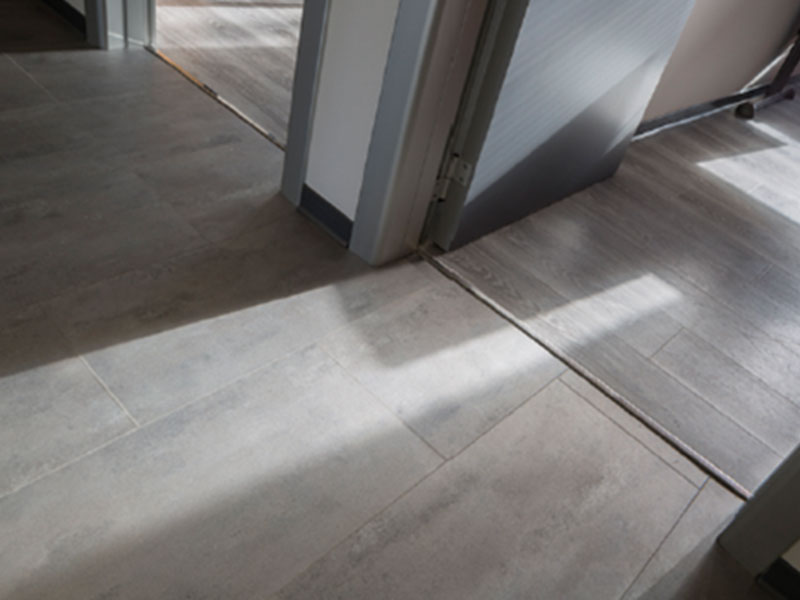 Exterior – Films and laminates for exterior applications in B&C
Alfatherm's wide range of products, including solid colours and printed colours films with wood effect designs and various tones, responds to the contemporary building industry.
The accurate study of recipes performed by the R&D laboratory, the very high-tech tools used, a deep attention to its production and a strict quality control allow us to get very high-quality products especially dedicated to its application needs in which a high weathering resistance, durability and aspect are demanded.
In 2018, Alfatherm received by Dallas Laboratories Inc., in the United States, the certification of compliance with the weathering requirements of AAMA 307-16 (American Architectural Manufactures Association) for its PVC laminates.